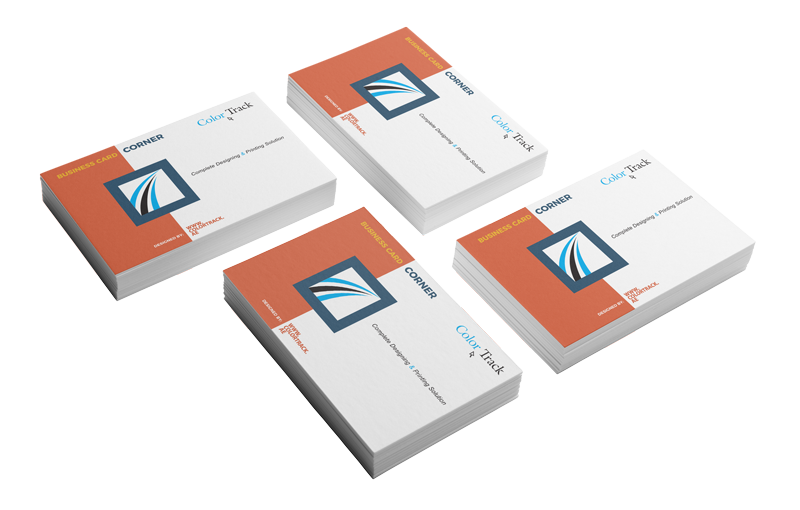 Standard Business Cards
Customized cards with a professional look.
High-quality, durable card stock
Thousands of design options
Standard glossy or matte paper included
Eco-friendly paper
Standard Business Cards
SPECIFICATIONS
"Double-sided Business Cards (3.5″ x 2.0")
Add-ons
Rounded Corner.
Matte, gloss, Soft Touch, and High Gloss paper finishes.
Foil accent Finish.
Gold Foil, Silver Foil, Spot Gloss, and Raised Spot Gloss special finishes.
Embossed gloss Finish
FOR STANDARD BUSINESS CARDS
KNOW BEFORE YOU ORDER
Hands down, colour is one of the most commonly misunderstood topics in printing. We specialize in full colour CMYK printing. When preparing your data, please take note of the following:
Sorry! No Pantone. CMYK Please.
We do not print Pantone colours.
Any data submitted with Pantone swatches will be converted to CMYK. You should expect a colour shift if your data has Pantone colours.
Screen colours are not right colours.
We do not print Pantone colours.
Screen colours are different than Print colours.
Monitors. TV screens and Phones show colour in RGB (Red, Green, Blue) using light. Printing on paper is done by combining 4 colour links: CMYK (Cyan, Magenta, Yellow & Black).
Note: Colours will come out different if you are submitting RGB data for CMYK printing.
Colortrack will not be held responsible nor reprint orders due to poorly prepared data. If in doubt please contact our Designers for more information on how to prepare your data.
Couldn't find what you are looking for ?
We can customise as per your requirements.