The Best Quality Business Cards
Business Cards Printing
Today everything in business is digital signing contracts, attending meetings, sending mail & networking. The Business Card is still important and digital business card will not fully replace it. Business Cards are the Most Effective Marketing Tools. The First Impression of Your Brand is the Business Card
STANDARD BUSINESS CARDS
THICK BUSINESS CARDS
EXPRESS BUSINESS CARDS
PREMIUM BUSINESS CARDS
GOLD FOIL BLACK CARDS
WHITE INK BLACK CARDS
WATER-PROOF CARDS
LETTERPRESS BUSINESS CARDS
REGULAR BUSINESS CARDS
SPOT UV BUSINESS CARDS
TRANSPARENT BUSINESS CARDS
GOLD FOILING BUSINESS CARDS
DIE CUT BUSINESS CARDS
EMBOSS BUSINESS CARDS
DEBOSS BUSINESS CARDS
LAMINATED BUSINESS CARDS
REGULAR BUSINESS CARDS
SPOT UV BUSINESS CARDS
TRANSPARENT BUSINESS CARDS
GOLD FOILING BUSINESS CARDS
DIE CUT BUSINESS CARDS
EMBOSS BUSINESS CARDS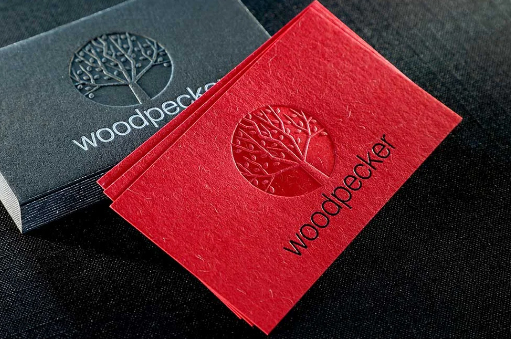 DEBOSS BUSINESS CARDS
LAMINATED BUSINESS CARDS
Business Cards Printing in Dubai & UAE

Dubai is the fastest growing city with its own challenges and opportunities in the business environment. Whether you are an established Company or growing your company in the Dubai, it is important to have business cards that speak directly to your customers. Business card gives impression on clients. print business card in Dubai at Color Track. High quality & cheap price. High quality printing business card presents class of work and it's very important to Maintain that standard. The Business card gives basic information about the company. It is the main and the most important tool to gives information about the company,
SIZE
UAE Standard (9 x 5cm) or EU Standard (8.5 x 5.5cm)
------------------ How to Order ------------------
Hands down, colour is one of the most commonly misunderstood topics in printing. We specialize in full colour CMYK printing. When preparing your data, please take note of the following:

Sorry! No Pantone. CMYK Please.
We do not print Pantone colours.
Any data submitted with Pantone swatches will be converted to CMYK. You should expect a colour shift if your data has Pantone colours.
Screen colours are not right colours.
Screen colours are different than Print colours.
Monitors. TV screens and Phones show colour in RGB (Red, Green, Blue) using light. Printing on paper is done by combining 4 colour links: CMYK (Cyan, Magenta, Yellow & Black).
Note: Colours will come out different if you are submitting RGB data for CMYK printing.
Colortrack will not be held responsible nor reprint orders due to poorly prepared data. If in doubt please contact our Designers for more information on how to prepare your data.
Need Best Business Card For Your Clients
We Are Providing Best Business Card in Your Area
We are one of the most quality Business Cards Printing Services Company in Your area. Our Business cards displays your details and in a very attractive format that your clients get attracted by the Business Card Design and get the whole idea of you and your business. We provide Best Business Card Printing Services in Dubai and other major cities in UAE.
Color Track has a team of experts, which are expert of business cards graphic designing and are highly talented and dedicated to their work. We're dedicated business cards graphic arts professionals who seek to use our creative skills to improve the results of your printed documents and sales and marketing materials.
Color Track always figured that putting people before profits just made good commonsense, that's why we provide the Cheap Business Card Printing Services.
We also provide Digital Business Card Printing, Express Business Card Printing, Instant Business Card Printing, online business card printing, Plastic Business Card Printing, Urgent Business Card Printing services in Dubai.
Contact Us For More Business Card Printing