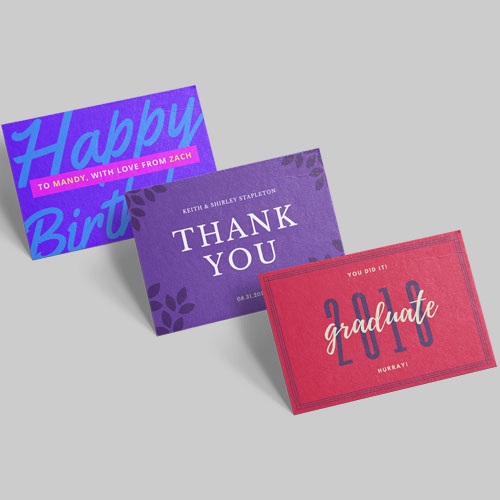 Wishing Cards Printing Dubai
To show your care, love and concern sending wishing cards is always the right option. Color Track offers a variety of wishing cards that are designed and printed with precision and dedication. You can choose any of the designs from our template available at the Color Track website. We can also customize wishing cards for you to give the personal touch. We can also print custom messages that will add an extra charm to wishing cards. Color Track converts all your ideas into reality and creates magic. We always come with new designs and ideas. To get your wishing cards under your budget, Color Track is the first choice in Dubai and Abu Dhabi.
Wishing Cards Printing Dubai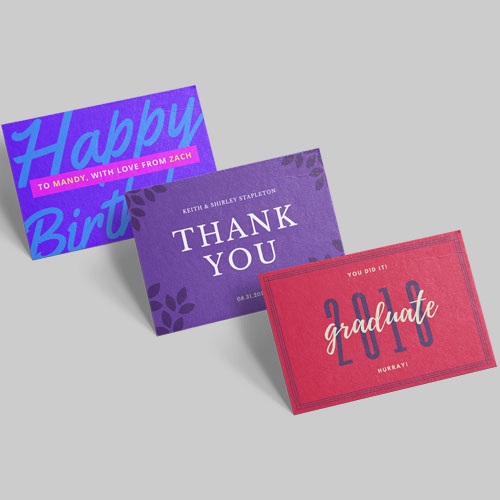 SPECIFICATIONS
Common sizes for ID cards:
• 8.6 X 5.4 cms
• 9.8 X 6.7 cms
• 12.4 X 8.6 cms
• Other custom sizes also available depending on quantity
This can even be accompanied with ID covers making it a complete set of Lanyard, ID card and ID cover.
KNOW BEFORE YOU ORDER
Hands down, colour is one of the most commonly misunderstood topics in printing. We specialize in full colour CMYK printing. When preparing your data, please take note of the following:
Sorry! No Pantone. CMYK Please.
We do not print Pantone colours.
Any data submitted with Pantone swatches will be converted to CMYK. You should expect a colour shift if your data has Pantone colours.
Screen colours are not right colours.
We do not print Pantone colours.
Screen colours are different than Print colours.
Monitors. TV screens and Phones show colour in RGB (Red, Green, Blue) using light. Printing on paper is done by combining 4 colour links: CMYK (Cyan, Magenta, Yellow & Black).
Note: Colours will come out different if you are submitting RGB data for CMYK printing.
Colortrack will not be held responsible nor reprint orders due to poorly prepared data. If in doubt please contact our Designers for more information on how to prepare your data.
Couldn't find what you are looking for ?
We can customise as per your requirements.